Grow Your Business with Effective Search Engine Marketing (SEM)
Sep 8, 2020
Digital Marketing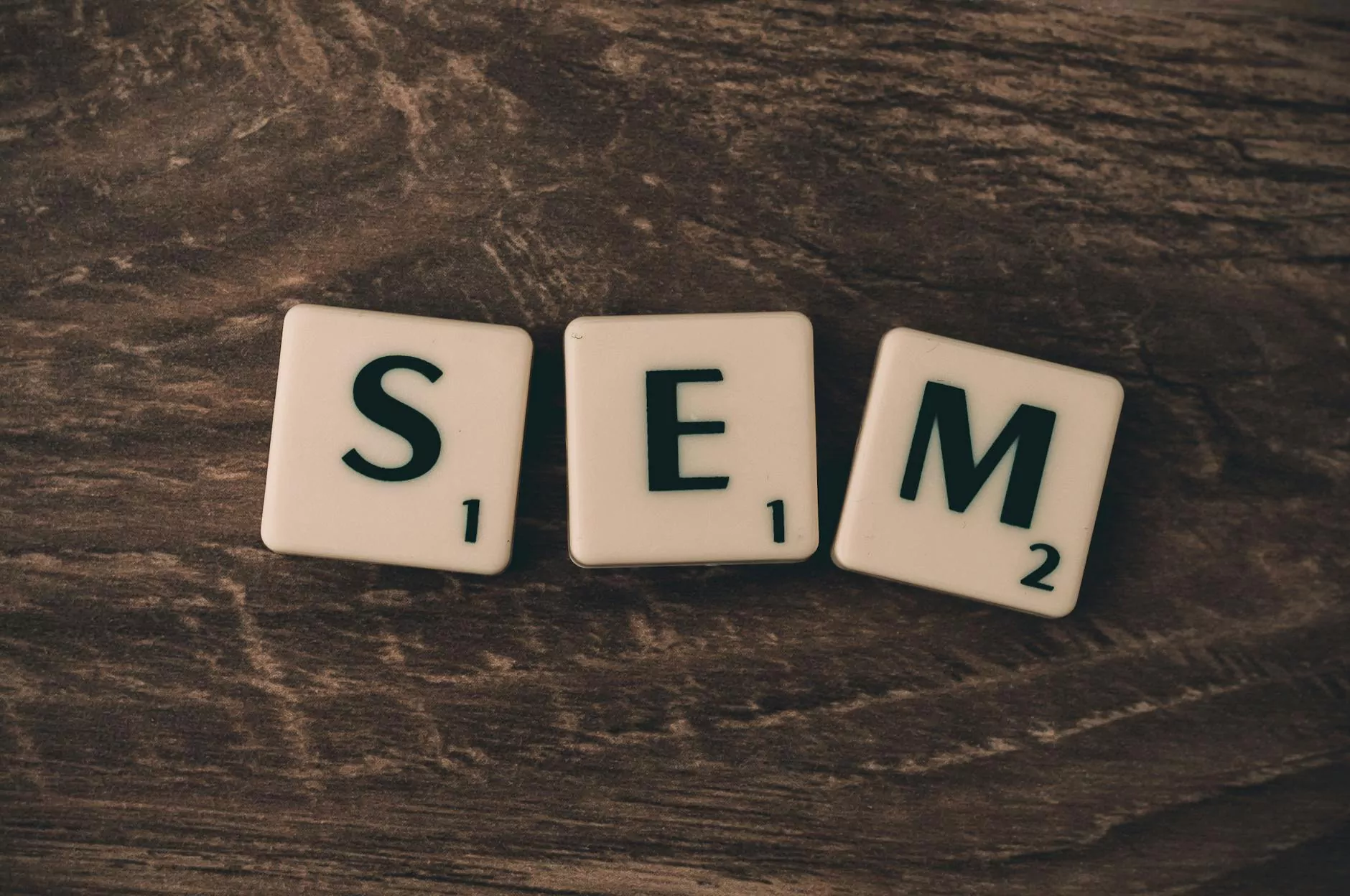 Welcome to Arizona SEO Growth Magnet, your trusted partner in the world of digital marketing. We specialize in providing high-quality Search Engine Marketing (SEM) services to businesses in various industries. Our goal is to help you boost your online presence and drive targeted traffic to your website.
As a business owner, you are well-aware of the importance of having a strong online presence. In today's digital age, it is crucial to stand out from the competition and reach your target audience effectively. That's where our SEM services come into play. We have the expertise and experience to help your business succeed in the highly competitive online marketplace.
The Power of Search Engine Marketing
Search Engine Marketing, commonly referred to as SEM, is a digital marketing strategy that focuses on promoting websites by increasing their visibility in search engine results pages (SERPs) through paid advertising. It involves various techniques, such as pay-per-click (PPC) advertising, search engine optimization (SEO), and content marketing.
With SEM, businesses can target specific keywords and phrases relevant to their products or services. When a user searches for those keywords, the business's ads have the potential to appear at the top of the search results, increasing visibility and driving qualified traffic to their website. SEM is highly effective in reaching potential customers who are actively searching for products or services like yours.
Why Choose Arizona SEO Growth Magnet?
At Arizona SEO Growth Magnet, we take pride in our ability to deliver outstanding SEM services that generate exceptional results for our clients. Here's why you should choose us as your digital marketing partner:
Expertise: Our team consists of highly skilled professionals with extensive knowledge and experience in SEM. We stay updated with the latest industry trends and best practices to ensure the success of your campaigns.
Customized Strategies: We understand that each business is unique, and there is no one-size-fits-all approach in digital marketing. We tailor our SEM strategies to meet your specific business goals and target audience, ensuring maximum success.
Comprehensive Approach: Our SEM services cover all aspects of search engine marketing, including keyword research, ad creation and optimization, campaign management, and performance tracking. We leave no stone unturned in maximizing your online visibility.
Transparent Reporting: We believe in transparency and accountability. We provide regular reports that outline the performance and effectiveness of your SEM campaigns. You can track the progress and measure the return on investment (ROI) of your marketing efforts.
Exceptional Customer Service: Your satisfaction is our top priority. Our dedicated team is always available to answer your questions, address your concerns, and provide ongoing support throughout your SEM journey.
Our SEM Process
At Arizona SEO Growth Magnet, we follow a systematic approach to ensure the success of your SEM campaigns:
1. Research and Analysis
We begin by conducting thorough research to identify the most appropriate keywords for your business. Our experts analyze your target audience, industry trends, and competitor strategies to develop a comprehensive SEM plan tailored to your unique requirements.
2. Campaign Setup
Once we have a clear understanding of your business goals and target audience, we set up your SEM campaigns. This involves creating compelling ad copies, selecting relevant keywords, and configuring other campaign settings to maximize performance.
3. Continuous Optimization
We closely monitor the performance of your SEM campaigns and make necessary adjustments to optimize their effectiveness. This includes refining keyword targeting, improving ad relevance, and fine-tuning bidding strategies to ensure your ads reach the right audience at the right time.
4. Regular Reporting
Our team provides regular reports that provide detailed insights into the performance of your SEM campaigns. We believe in transparency and keep you informed about the progress of your digital marketing efforts, allowing you to make informed decisions.
Take Your Business to New Heights with SEM
Don't let your competitors steal the spotlight. It's time to take advantage of the power of Search Engine Marketing and secure a top position in the search engine results. Arizona SEO Growth Magnet is here to help you achieve your business goals and drive qualified traffic to your website.
Contact us today to learn more about our Search Engine Marketing (SEM) services and how we can assist you in growing your online presence!