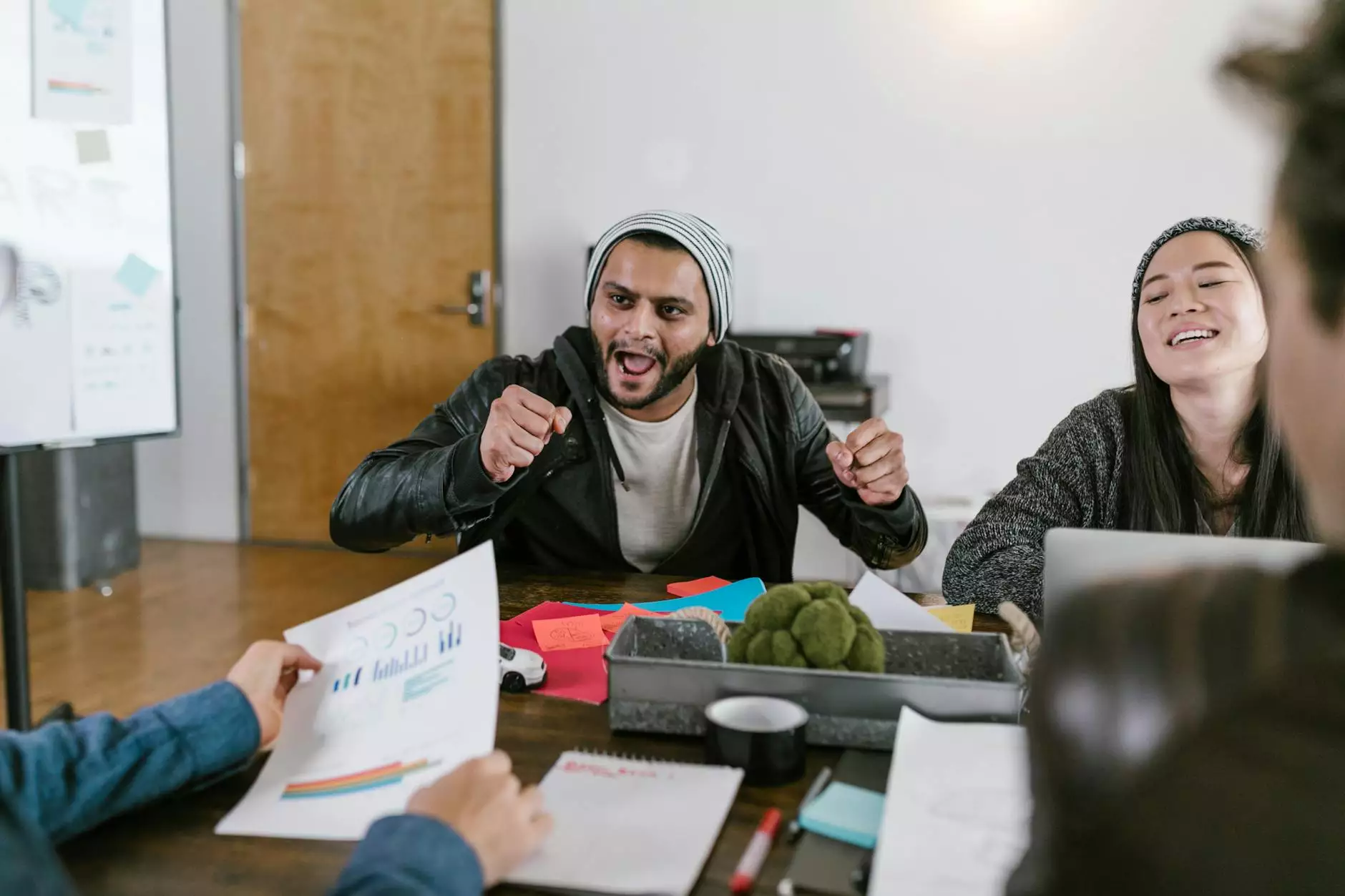 Welcome to Arizona SEO Growth Magnet, a leading digital marketing agency specializing in Social Media Marketing (SMM). Our team of experts is here to help you unlock the full potential of social media platforms and leverage them to drive growth and increase your brand's online presence.
Why Choose Social Media Marketing (SMM)?
In today's digital era, social media has become an integral part of our daily lives. It presents businesses with immense opportunities to connect with their target audience and increase brand visibility. Social media platforms such as Facebook, Twitter, Instagram, and LinkedIn have billions of active users, making them ideal channels for promoting products and services.
Social Media Marketing (SMM) offers numerous benefits, including:
Increased brand awareness: With a well-crafted social media strategy, you can reach a wider audience and create brand recognition.
Driving website traffic: By sharing engaging content, you can direct users to your website, increasing the chances of conversions.
Generating leads: Social media allows you to target specific demographics, enabling you to capture leads and expand your customer base.
Building customer loyalty: By engaging with your audience and providing valuable content, you can foster long-term relationships with your customers.
Improving search engine rankings: Social signals from platforms like Facebook and Twitter can positively impact your website's SEO performance.
Our Approach to Social Media Marketing (SMM)
At Arizona SEO Growth Magnet, we understand the power of social media in transforming businesses. Our team of skilled professionals will work closely with you to develop a tailored SMM strategy that aligns with your business goals and objectives.
Here's how we approach Social Media Marketing:
1. Comprehensive Audience Analysis
Understanding your target audience is crucial for a successful social media campaign. We conduct thorough research to identify your ideal customers, their interests, and behaviors. By gaining deep insights into your audience, we can create content that resonates with them and drives meaningful engagement.
2. Strategic Content Creation
Our experienced copywriters and content creators develop compelling and shareable content tailored to your target audience. From engaging posts to captivating videos, we ensure that each piece of content aligns with your brand voice and objectives.
3. Platform Selection and Optimization
Every social media platform has its own unique features and user base. We analyze your industry, competitors, and target audience to determine which platforms will yield the best results for your business. By optimizing your profiles and utilizing relevant keywords, we help enhance your visibility within each platform's search algorithms.
4. Engaging Community Management
Building strong relationships with your followers and fostering an engaged community is key to social media success. Our team actively manages your social media channels, responding to comments and messages, and cultivating meaningful interactions. We focus on enhancing customer satisfaction, driving repeat business, and generating positive word-of-mouth.
5. Holistic Performance Tracking and Analysis
We believe that data-driven decisions are crucial to an effective social media strategy. Our team utilizes advanced analytics tools to track various metrics, such as reach, engagement, conversions, and more. By analyzing the data, we continuously refine your social media campaigns to maximize results and ROI.
Drive Business Growth with Social Media Marketing (SMM)
Social Media Marketing (SMM) is a powerful tool that can propel your business to new heights. By partnering with Arizona SEO Growth Magnet, you gain access to our expertise and strategic approach to social media. Our goal is to help you achieve long-term success, fostering strong brand visibility, expanding your customer base, and driving business growth.
Contact us today to discuss how our Social Media Marketing (SMM) services can transform your business and position you as a leader in your industry.